Trip Overview
A spiritual home to Jews and Christians, Israel occupies a unique place in the Bible and world history. With so many sacred sites, one could spend a lifetime in Israel and never experience all of its wonders. On this study tour you will experience Israel's top natural,Biblical, historical and cultural treasures in style. From the historic seaport of Jaffa to the golden city of Jerusalem, you'll always begin and end your day in the comfort of a carefully chosen hotel. Few places in the world means so much to so many people. The upcoming tour is filling fast. Make you reservation today to assure that you experience the best that Israel has to offer!
Experience 40 centuries of Israel's history on this two week study tour. From the Sea of Galilee to Elat on the Red Sea you will celebrate the unique cultures and beauty of God's Land. Both Jews and Christians return "home" to their spiritual roots. No Land offers more diversity. Discover Jerusalem, Caesarea, Tiberias, Jericho, the Dead Sea, the Negev, Beersheva, Nazareth, the Valley of Armageddon, Mt. Hermon, the Jordan River and one hundred other Biblical and historical sites. Our goal is to make your trip to Israel the best of your life-time. Fulfill your dream walking the in footsteps of the Patriarchs, Prophets, and Jesus.
Register Today! Tour is limited to 44 Persons.
Contact us for further tour information or questions. Email: bob@discoverisraelministries.com

Eleven Full, Thrilling Study Days in Israel
We make it easy to plan your next trip to the beautiful land of Israel. With over 50 years of experience bringing travelers to Israel, we have crafted the finest tour available. Whether this is your first trip to Israel, or one of many, our in depth study tour will surpass your expectations. We blend Biblical Old Testament and New Testament sites with modern day Israel for a "total experience".
Note: This tour is NOT a "pilgrimage" to the churches in the Land of Israel. Enjoy the wonder and the beauty of the Land, and meet the Jewish Jesus in His historical context. Bob and Yehuda will make your trip a once in a lifetime experience.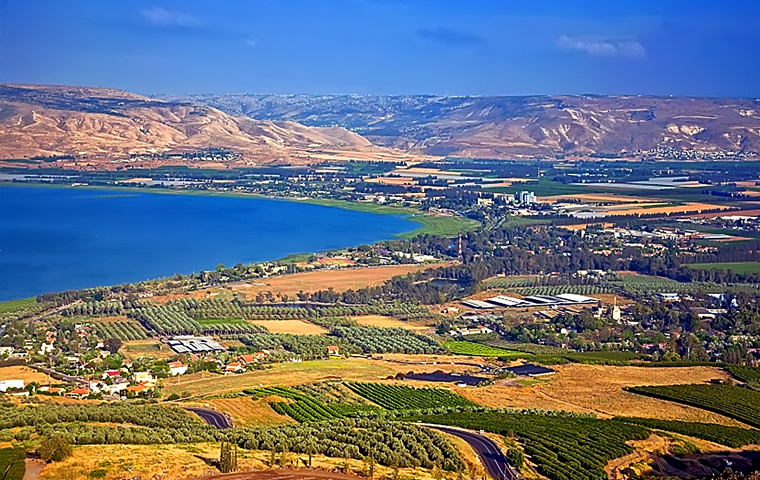 What to Expect:
• Excellent Hotels, Deluxe Coach, and Incredible Food.
• Your black and white Bible to change to Living Color.
• A new understanding of Middle East politics and Biblical "end times".
• A deeper love for the Lord, His Word, His Land, and His People.
• Israel's Best Guide, Yehuda Hecht – we should know! This is our 45th study tour.
• Yehuda Hecht to share new and exciting Historical, Geographical, and Archaeological information at each site.
• Dr. Bob Ross to share The Jewishness of Jesus, and lead you into a deep times of Devotion.
Why should you choose our study tour?
• It is Not … A typical "canned tour" (visiting a minimum of 3-4 sites per day).
• It is Not … A traditional "Pilgrimage to the Holy Land" (visiting numerous churches).
• Our Focus IS … God's Word, His Land, The Jewishness of Jesus, and His ministry.
• We will help you gain a new and deeper understanding of God's Land and People!
For Tourist's – Israel is the safest place on earth
• No nation has better security. No nation is better prepared for terrorism.
• No person on an organized tour has ever been attacked or injured by a terrorist in 70 years.
• Israel averages 4 million tourists/visitors per year. That is quite a record!

For over 30 years Bob and his dear friend Yehuda (Jewish Scholar and Guide) have studied and traveled the length and breadth of The Land. They have led 40 intensive Study Tours to Israel, and shared deeply the truths from God's Word.
BOB C. ROSS – TOUR HOST & TEACHER
Bob has been an avid student of God's Word for over 50 years, and has dedicated his life to the study of Jesus, His ministry, and the Land of his Birth. Many seed thoughts sown in Bob's early years have grown in the crucible of this research and writing. Discover Israel and The Jewishness of Jesus have been his focus of study for the past five decades.
YEHUDA HECHT – CERTIFIED TOUR GUIDE
Although a Jew, Yehuda majored in New Testament studies at the Hebrew University, and minored in the Crusades. He has fought in three wars, and is considered a war hero in Israel. His unique Jewish perspective, deep knowledge of the language and land, and experiences relating to his native Jerusalem all bring a unique perspective to our tour. His firsthand knowledge of the conflicts between Israel and her Arab neighbors has given every tour an insightful "behind the curtain" view of the Middle East.
Bob and Yehuda have united as partners, bringing together over 100 years of research and study!
Need Assistance?
Our team is at your service to help you with your booking issues or answer any related questions.