Bob C. Ross Ministries Mission Outreach
Our World Mission Outreach Focuses on Evangelism, Discipleship and Training and Church Planting. We support several Seminaries, Bible Colleges and Teaching Centers which train pastors, missionaries and local church workers. We support Evangelistic Crusades and creative ways of getting the Gospel message and help to those in need.  Our Goal is Plant Missions and Churches in every nation where God has placed us to fulfill His Great Commission.
We presently work in Cuba, the Yucatan and Tabasco of Mexico, Romania, and India. We are involved stateside in Alaska. Our Foreign Mission outreach from Cuba touches the Ivory Coast, Central and South America. Our servant director often teaches in churches, seminaries, Bible Colleges and holds Bible Conferences in these areas.
We assist churches and individuals to become involved in "hands on" mission work in the Yucatan of Mexico. Each year in August we take work teams to help churches, pastors and campgrounds in Alaska. For details about our major Mission Activities continue to scroll down.
Cuba Mission
In February '04, our director, Bob Ross went to Cuba, with the purpose of  working with a Communist nation in our hemisphere. While on that trip, Bob started ministry with his present "leads" Miguel and Silvia Romero, who have a vision for the entire island of Cuba, and  the world beyond. Bob prayed for an "Apostle Paul" to lead in Cuba and God provided.
Cuba is 400 miles long, and about 50 miles wide. It is home to 11+ million Cubans who have an incredible hunger for the Gospel. Caribbean Satan worship was the leading "spiritual" group on the island, with Roman Catholicism a close second.
Today Evangelical Christianity is the leading group.
He discovered an urgent need for formal training of pastors and missionaries (house church pastors). Bob encouraged Cuban Christians to establish a Havana seminary/Bible College, as an extension of  the Yucatan seminary system.
Today there are over 600 students with extensions all over Cuba. Our ministry helps to support of the seminar, area directors, pastors and missionaries and their many training facilities. Our ministry emphasis has focused on church planting and pastoral/missionary training. Hundreds of house churches have been started by students (a part of every student's training).
Cuban Pastors and Missionaries Are Committed to Starting House Churches
We assist our International Director, Miguel Romero, who coordinates pastors and missionaries, for Baptist work North Carolina, Cuba, The Yucatan, and Tabasco.
We help support and train missionaries directed by 10 area coordinators. During and after their training, young pastors and missionaries begin house churches in all provinces of Cuba. With no consistent public transportation, often our pastors walk 5-10 miles to minister to their house churches.  We often send in money for bicycles.
Note: Most young pastors and missionaries have less than $40 per month income for their families, their church work, food, travel, and other needs. This year 2020 things are worse in the Cuban economy than at their lowest point in the early 1990s.
All seminary students in Havana, and Pinar del Rio are required to start house churches. God is moving in incredible ways. Our ministry has to supply funds to get the students to their mission points and back to their seminaries. Public transportation is quite unreliable and today, often non-existent.
Our Cuba ministry is now sending missionaries to other countries (the Nations). We now have over 40 serving on foreign fields, or in mission training.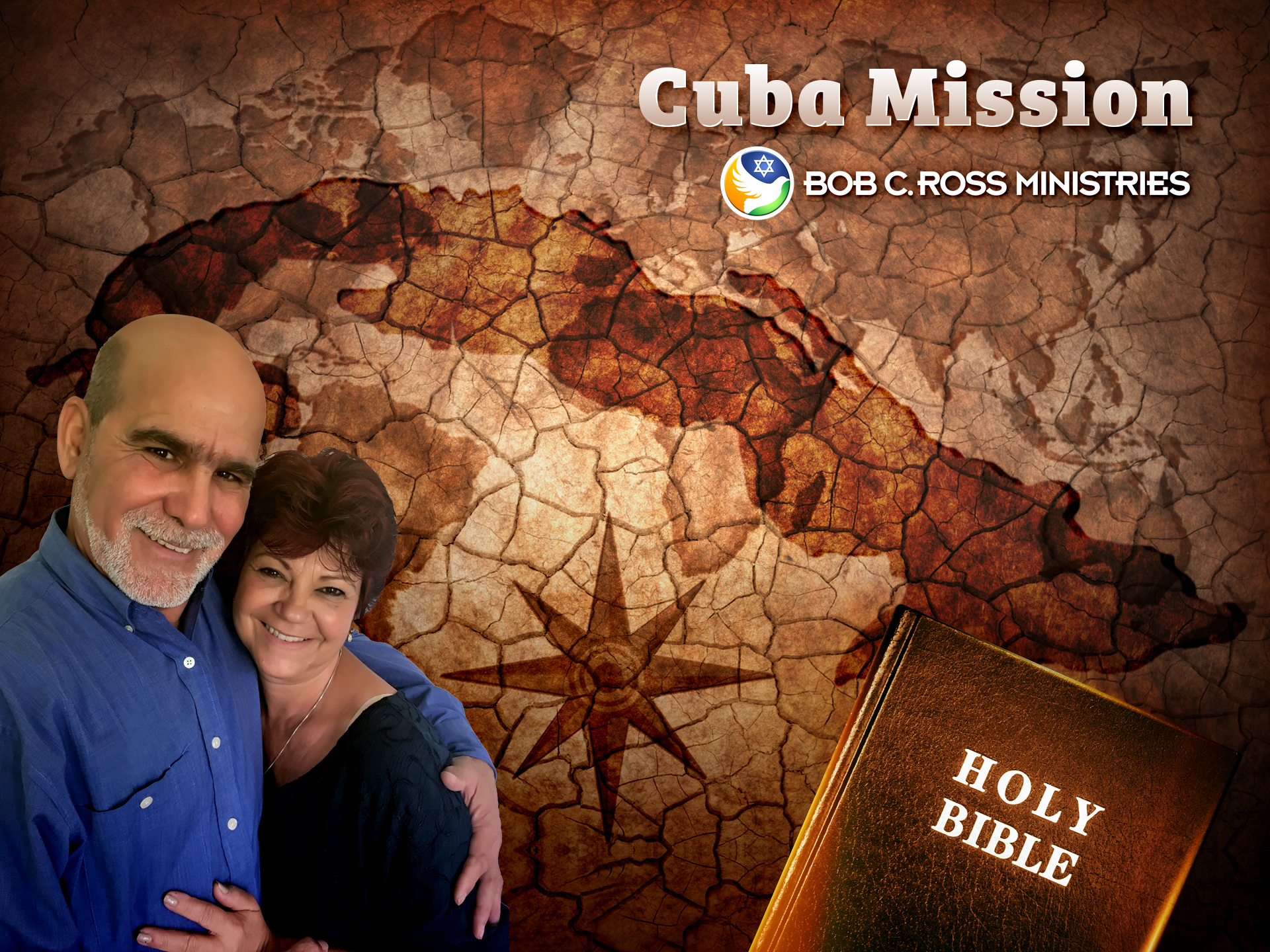 Yucatan and Tabasco Missions • Mexico
In 1989, Bob and Barb had planned to vacation in Cancun, but God spoke to their hearts about mission work in the Yucatan.
God led, and they followed…
Throughout the 1990s Bob and Prairie Creek Baptist Church of Plano Texas began working with the First Baptist Church of Merida doing evangelism.  Most trips, they would see 350-500 come to Jesus, through the Jesus Film in Spanish.  But there was little follow-up or discipleship.
After prayerful consideration, they helped begin a seminary with First Baptist of Merida.  In the '90s we worked with Faith Baptist Missions in the ministry and vision for the Yucatan.
Small seminaries were planted in Merida, Campeche, Cancun, Vallodalid, Tabasco in Mexico, and Havana, Cuba. In those early days, Prairie Creek, Plano, and Bob were the key participants in the seminary work. Bob took the ministry into Cuba.
In the past two years Bob C. Ross Ministries has carried the entire financial load and has directed the entire Yucatan and Tabasco "Seminary" (Bible School Training). We presently support 4 Directors, 23 Professors, 13 teaching locations and 185 students (in 2019 and early 2020 – prior to the virus). All students training to be pastors and missionaries are required to begin and or minister in new "church plants" or mission locations.
A decade ago there were about 200 Evangelical churches in the Yucatan.  Today there are over 400 churches. Praise God!
Alaska Mission
Bob's first Alaska Mission was in 1970 – (a Bible Conference in Anchorage). Bob has taken teams to build churches, pastor's homes, and schools in…Juneau, Ketchikan, Prince of Wales Island, Palmer, Anchorage, Soldotna, Seward, Seldovia in Kenai. In recent years we have worked with the Kodiak Baptist Campground. We have taken 34 mission teams to Alaska in the last 50 years.
Note:  Many want to visit, hike Alaska, and fish for salmon or halibut. Our mission trips are 8-10 days costing about $2,000 a person. The construction teams work hard helping churches and missions from 8 AM- 4:30 PM and then, we eat, relax, hike, or fish the Alaskan streams till mid-night. Participants are fulfilled by the hands-on mission work, to help Alaska churches. Those going save about $4,000, compared to an Alaska fishing trips of 8-10 days. Many get hooked on missions in Alaska and other nations.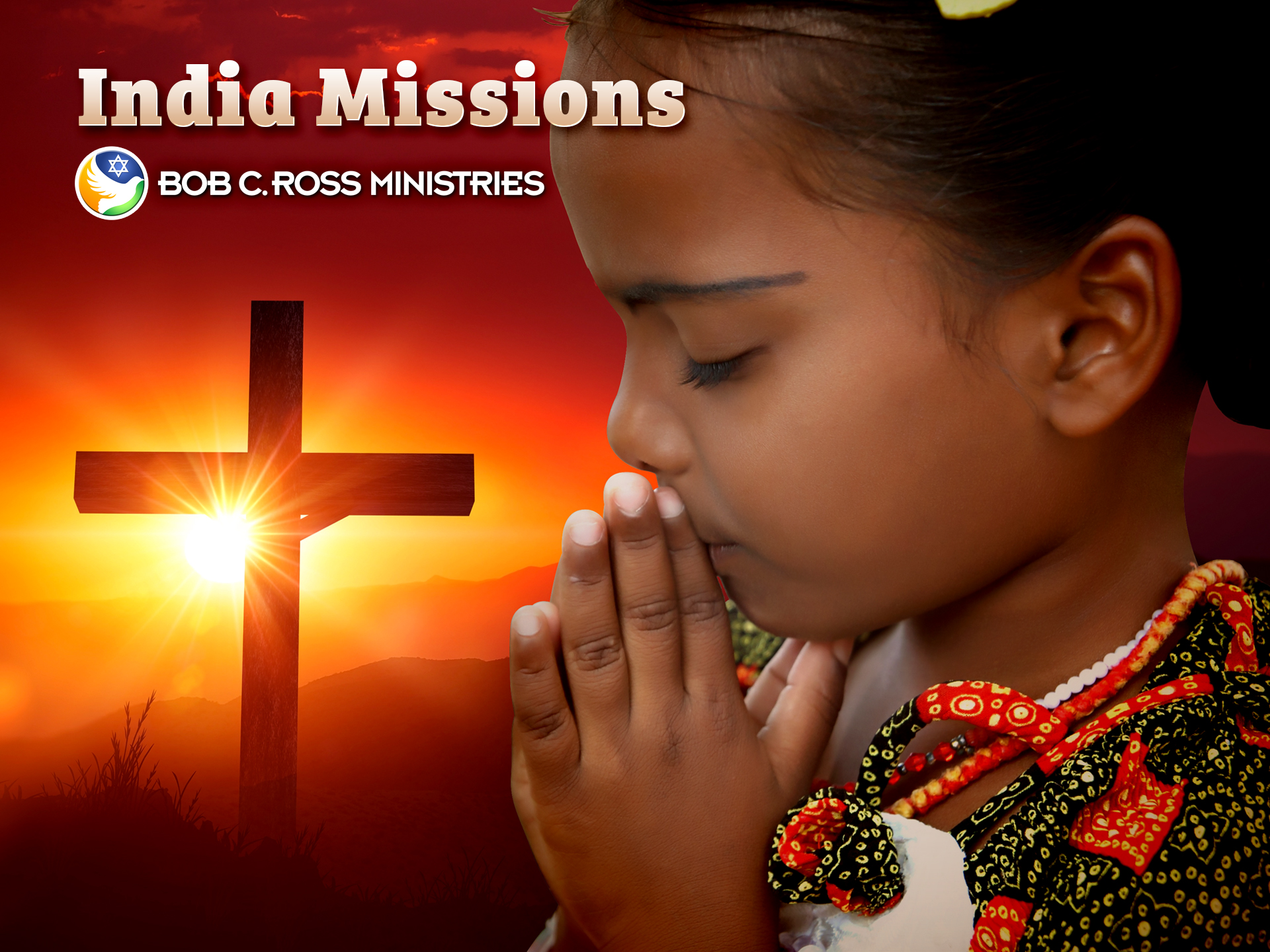 India Missions
Bob C. Ross Ministries is about making and mobilizing disciples of Christ to transform lives in India through the Church, Discipleship and Community Development.
Our director of the ministries in Southern India is Patibandia Daniel, an evangelist, pastor and discipler. He takes evangelistic "prayer meetings" into Hindu villages and sees hundreds come to Jesus annually. He ministers out-of-doors 8 to 9 months. When the winter weather turns bad, he trains disciples and young pastors for the local churches. He reaches between 35-40 villages each year and has planted many missions and churches in these villages. He leaves behind his personal disciples to meet the pastoral needs of the new Christians and "disciple" them.
Each winter Pastor Daniel helps to provide blankets for the "poorest of the poor" and lepers in his ministry area. Many of these street people spend the winter in the shelter of ditches to protect from the cold. Rain intensifies their suffering. Our ministry helps to provide these blankets and clothing for widows in his church's ministry area.
Due to limited funds, we often feel that we are only providing a drop of water for an ocean of need. We invite you to help. "A word to the sufficient is wise".
Partnering with our ministry, Carson-Myre Foundation helped to provide a van in 2017. This has increased our range of ministry to a 150mile radius. It costs about $400 for a 3day meeting in a village. We are presently seeking US Indian Churches to "partner" with us to provide for these ministries.
Pure Water Mission
Purified Water For The Nations…
The majority of the nations of the world do not have pure drinking water. For instance, ninety-three per cent of the water in Mexico (our closest neighbor) is not fit for drinking.  Bottled "purified" water is more expensive than gasoline, in most countries and, when tested, it is often contaminated with bacteria, or poisonous minerals. Over 30 major diseases are caused by poor drinking water. It is the main cause of health problems in the Third World. Our ministry also, links to assist with River Blindness projects in the Third World.
Pure Water is Essential for Health
Our Ministry raises funds to send in water purification systems and small "family" units.  With these units, local mission work can distribute the water purification and share Jesus, "Living Water" to those in need. Arrangements can be made for large water purification units to supply entire villages.  Each need is carefully studied, as to what it will take to purify the water for the health of the community, and our Water Purification Engineer, Michael van Hoye, builds the system to meet specific needs.  Michael is linking with the University fo Texas, Edinburg, TX, in the development and production of a newly designed water filter, for imporved water flow and better purification.  The new systems will be available inthe spring of 2010.
Present Projects for Families and Churches…
Presently we are working with smaller units (Bucket Brigade) that can be given to house churches and/or families in need. $100 will purchase three units: white plastic buckets with tight closing lids, PVC fixtures for top and bottom of the bucket and a special "candle water filter" connected to the bottom of the bucket. Each unit can produce 12-16 gallons of 99.9% pure water per day. Each adult needs one gallon per day for drinking, cooking, and dish washing.  Thus, about 5 gallons is needed per family, per(depending on size).  Each unit can produce enough pure water for 16 people.  Therefore, a $100 gift for such systems can give pure water to as many as 50 people per day (for 3-4 years, the life of a filter).  This precious pure water can be distributed from a house church, can be given for outreach in the community, or used by individual families.  Remember, by sharing a drink of water, the Samaritan woman experienced Living Water from our Lord Jesus. That situation is multiplied around our world, as the drink of Living Water leads to an Artesian Spring of Life Within and Life in Eternity with our Lord Jesus.
Imagine, you can provide pure water and health for 50 people for 3-4 years for $100.
It takes a penny per week to give pure water to an individual.
What a mission investment! 
This Gift Keeps on Giving Life…
Giving a pure water is "a gift that keeps on giving". Our pure water ministry helps people reach out to their neighbors with the Gospel. It gives them "ownership" in the local mission work. Sharing pure water with those in need, helps individual Christians share life with their community, and thus become a part of what God wants to do in their community.
Now…It is Your Turn…
We encourage you…Pastors, Churches, and Individuals to become involved in these unique mission concepts.  Water purification can be a way to undergird mission outreach, in the areas where you are already supporting mission projects. Consider the opportunity of supplying local mission work with Living Water for their community.
Come with us on a Study Tour of Israel.

Pray for the publication of filming and materials related to Israel, and the Jewishness of Jesus.

Take an online course and discover the Jewishness of Jesus

Come with us on a Mission Trip… Church groups, or individuals are welcome.

Give as God leads…Partner with us and touch Eternity.  Our ministry is a 501-c-3 entity. All gifts are used to the Glory of God. You may designate, or give to our overall ministry fund.
Thanks for your time, and prayerful consideration!