ABOUT BOB C. ROSS MINISTRIES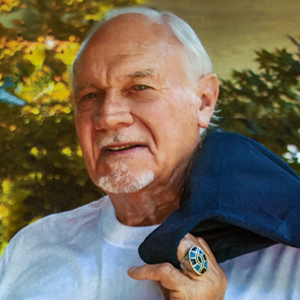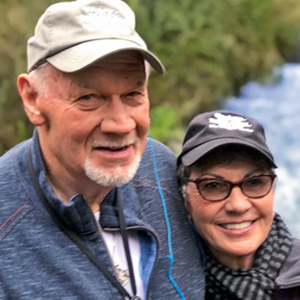 ABOUT BOB C. ROSS OUR SERVANT-DIRECTOR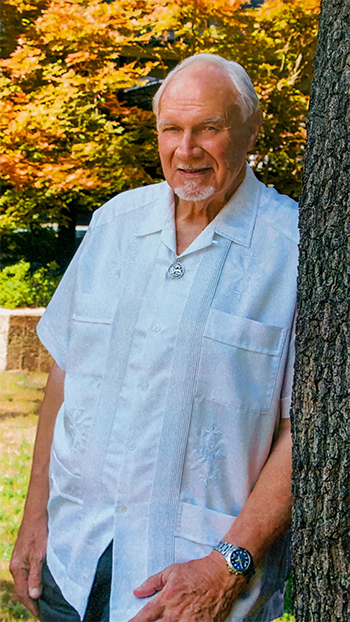 Dr. Bob Ross, after pastoring for 64 years, in August '04 resigned the Prairie Creek Baptist pulpit in Plano Texas to full-time mission ministry, to help advance the mission work he and the church had developed over 28 years.  Involving Christians in "hands on" mission opportunities is a heart desire for Bob.
God has also given him a deep love for Israel, God's Land, the Jewish people, and most of all…the Jewish background of his Lord Jesus Christ. Bob has seen hundreds of Christians come alive when they experience Israel and meet The Jewish Jesus.  Lives are changed as they leave their old traditional interpretations and encounter new Life in Christ. This encounter brings revival to the individual's heart via fresh, exciting contextual Biblical study. The result is, they are challenged to walk daily with their Living Lord Jesus.
Lives are changed!
Bob attended Lone Oak High School near Paducah, Kentucky. In 1959, He graduated from Georgetown College, in the heart of the Bluegrass country. Immediately he and his new bride, Barbara, departed for a teaching ministry in Israel ('59-'60).
Israel changed their lives. They fell in love with The Land and The People. They traveled the length and breadth of the new nation. They climbed Israel's mountains, swam her rivers, and lakes, hiked the Biblical highways, and dug her archaeological sites…while Bob photographed everything he could afford to shoot.
Their first son Randy, a sabra, was born in Nazareth, Israel. They added their Cajun, Mike to their family, while he was in New Orleans Baptist Seminary. Last came twin girls, Terri and Sherri, native Texans, born in Wichita Falls. This original clan has now added four wonderful "sons/daughters-in-love" and eleven incredible grandchildren. One, Naomi, is adopted from Ghana.
Following their Israel experience, Bob received his Master's degree from New Orleans Baptist Theological Seminary, while he served as pastor in Slidell, Louisiana. But, after graduation, their family was granted Texas visas, and soon they were adopted by the Lone Star State.
They have served churches in Wichita Falls, Waco, and later left a 30 year ministry, as pastor of Prairie Creek Baptist in Plano. Bob's planned retirement has thrust him into his present mission activities, and ministries related to Israel.
Israel has been his study focus for nearly fifty years. By adding his intense interest in the Jesus' Jewish background to the mix…Bob has hosted 48 study tours of Israel. For 15 years they taught the Discover Israel Seminar in local churches. Today Bob teaches in seminaries, colleges, and churches, on the Jewishness of Jesus, Israel…Whose Land?  Israel and Prophecy, the Lordship of Christ, and other related subjects.
 The More One Loves God's Land, the More they will Love God's Book.
Out of his personal collection of 70,000+ slides, pictures, and digitals photographs of Israel (taken over 50 years) he develops Biblical and Geographical presentations, to turn one's black & white Bible into Living Color.
Bob's teaching ministry places Jesus' life, on the canopy of His Jewish culture and First Century background. This changes many interpretations of Jesus' early life and ministry, His' miracles, parables, death, His resurrection, as well as the extension of the Gospel into the world.
He blames Jesus' Jewishness on His Heavenly Father. For it was God Who sent His Son… "born under the Law" Galatians 4:4. That is, God placed His Only Son in the heart of Judaism, at its spiritual height. And, Jesus became a Rabbe among Rabbis.
Bob's "favorite things" are the study of the Word of God, Judaism, Archaeology, Biblical Geography, photography, fishing, hunting, scuba diving, gardening and green housing.
God has used Bob's love for travel and world mission work to lead him to his present mission involvement and outreach. Bob's first love was Israel (1959), then came Alaska (1969), the Yucatan of Mexico (1978), Eastern Europe: Romania (Bob and Barb arrived 12 hours before Chernobyl blew up April of 1986), Poland (1998), Bulgaria (2005) and Cuba (2002). India support came late (2012). After laying a 50year foundation in local churches for mission work, Bob and Barbara founded Bob C. Ross Ministry (2002) to help support their ongoing world mission work.
In July of 2018 Barbara left Bob and their ministry and went home to be with her Lord.
After a year of mourning for his wife of 60 years, God has opened a new chapter for Bob by sending his way Carmen Poloni (who had lost her husband of 33 years). Bob and Carmen married in early 2020 and now walk together, sharing Israel, and are deeply involved in mission support and activities. They are pictured at the beginning of this essay at the Headwaters of the Jordan River in Israel.
Bob and Carmen invite You to Join Them in their Exciting Adventure.
Bob and Barb lived and served in The Land in '59-'60.
Their oldest son, Randy, was born in Nazareth…a "sobra".
Israel has been our director's study focus for over 60 years.
Bob has led 48 study tours to The Land.
He has developed and taught the "Discover Israel" Seminar all over the Southwest, and several foreign countries.
Presently, he teaches seminars in churches, colleges, and seminaries in the US and Internationally.
Bob is producing The Jewishness of Jesus Study Course for public availability. Web subscriptions for this online course will be available soon.
His collection of over 70,000 slides, pictures, digital photos, and streaming video, help illustrate his teachings, and writing.